Meet Dr. Sean A. Jebraili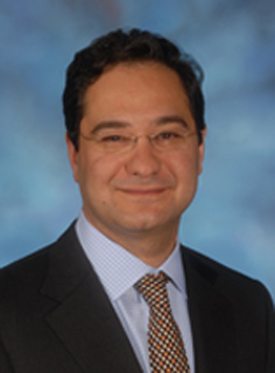 Dr. Jebraili is the senior member and founder of Commonwealth Neurosurgery, LLC. He founded the practice in 2000 and has been providing neurosurgical care for over 27 years. He received his medical degree from The Medical College of Virginia. He began his internship at the Medical College of Virginia in 1994 and neurosurgery residency under the tutelage of Dr. Harold F. Young. Dr. Jebraili is Board Certified by the American Board of Neurological Surgery.
Dr. Jebraili's primary clinical interests are reconstructive and minimally invasive spine surgery, computer guided "neuronavigation" brain surgery, and management of head and spinal trauma. He has previously served on the Inova Fairfax Hospital trauma committee. His research interests are in the fields of spinal instrumentation and surgery, along with reperfusion in head injury. Dr. Jebraili has traveled abroad providing surgical care to those in need, on medical missions.
Dr. Jebraili's current practice is limited exclusively to management of cervical and lumbar spine surgery including complex reconstructive spine operations and minimally invasive and robotic assisted spine surgery.
Dr. Jebraili prides himself in taking the time to listen to patients, especially in this era of "rushed" medical visits and managed care. He believes in having his patients intimately involved in their healthcare decision-making. He also believes that each patient is unique and each plan of care must be tailored to the patient's goals, beliefs and realistic expectations.
Education
Medical School – Medical College of Virginia
Surgery Internship – Medical College of Virginia
Neurosurgery Resident – Medical College of Virginia
Chief Resident – Medical College of Virginia
Medical Licensure
Societies 
American Board of Neurological Surgery
Northern Virginia Medical Society
Board Certification
American Board of Neurological Surgery
Hospital Affiliations
Inova Fairoaks Hospital
Reston Hospital
Achievements & Awards
American Board of Neurological Surgery
American "Top Surgeons" – Consumers Research, Council of America 2007
Northern Virginia Magazine, 2010 Top-Rated Doctors